Everything you need to know about W&R
If you are pursuing a career in media, journalism, the non-profit sector, creative arts, research, publishing, and fiction or non-fiction writing/editing, the Writing & Rhetoric Program (W&R) provides a strong foundation. If you are in a social sciences, sciences, or business program, a minor in W&R offers a way to distinguish yourself through effective, persuasive, and confident writing.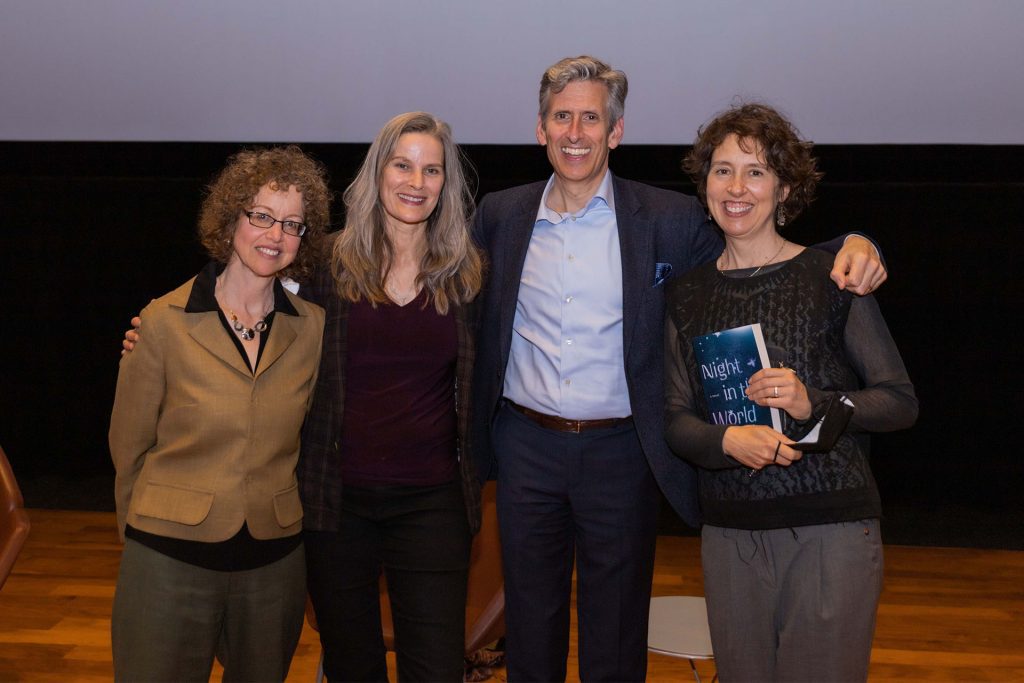 A welcome message from Andrea Williams, program director
Finding your voice and writing for change
Whether you are finding and expressing your voice for academic or personal pursuits, developing a key skill for the workplace and beyond, or creating compelling arguments for social and other forms of justice, writing can be an act of empowerment. Students choose the Innis Writing & Rhetoric Program (W&R) because they recognize the power of effective written communication – and want to succeed at this crucial skill.
A flexible and useful minor program
W&R is an ideal way to add value to your education. As one of the most flexible and useful minor programs for Arts & Science students, it allows you to choose your own path, one that suits your particular interests and goals for your education, career, and life.
Match your academic and career paths
Interested in publishing? Consider taking courses in academic and creative writing, creative non-fiction, and editing. Want to work in business or complement your quantitative expertise with top-notch communication skills? Courses in academic writing, report writing, and professional writing can help you achieve this.
Students who are pursuing  work in communications, media, and/or the non-profit sector may opt for courses in the history and theory of rhetoric, digital rhetoric, visual rhetoric, and activist rhetoric.
Build connections in the W&R community
Even with the diversity of W&R course offerings, all have a strong common denominator: excellent teaching and learning driven by our committed instructors, all of whom are highly engaged with writing and with students. Our smaller classes mean you receive individual attention, and have a chance to build friendships with your classmates as we read, write, discuss, and learn together.
Students taking W&R courses also have access to the Innis  Writing Centre for expert individual writing instruction, and the Innis College Library and librarian, where you will receive personalized support with research and resources.
All of this helps contribute to the strong sense of community that you will find in W&R, making it a unique program within the much larger Faculty of Arts & Science.
Connect with students from across Arts & Science
The variety within W&R courses means you will get to know other students from diverse disciplinary backgrounds, which our students tell us is one of the best things about the program.
Learn more about Andrea Williams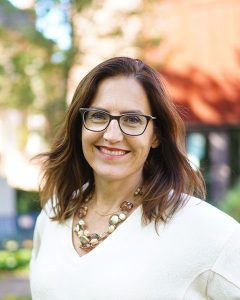 I became director of the program in July 2021, and have been impressed and inspired by our talented students and committed instructors. I am happy to have returned to my academic roots – my PhD is in rhetoric and composition – after leading the Arts & Science program, Writing-Integrated Teaching (WIT) for over a decade. I'm looking forward to applying to W&R what I've learned from working with over 20 departments and disciplines about teaching writing, course design, and curriculum development. And I'm looking forward to meeting and welcoming you to the program! Please reach out to us with any questions you may have. We are here to help.
Have questions about W&R?
Need more info? Want to discuss if the Writing & Rhetoric Program is right for you? Wondering how to combine this minor program with your major? Looking for help choosing courses? Jannie Chien, Innis College academic program coordinator, can help!
Have you ever tried to persuade someone through speaking or writing to change their mind or behaviour? Then you were using the art of rhetoric. Although the term is sometimes used negatively to refer to empty words or style over substance, rhetoric is an ancient Greek discipline that is relevant and useful today.
A better understanding of rhetoric and rhetorical tools can help you become more successful in your academic journey, your career — and throughout your life.
Interested in scholarships and awards for W&R?
There are three dedicated scholarships and awards designed to recognize and support Innis College students in the W&R Program. Innis also has a number of other awards open to students in many programs and courses,