Assistant Professor, Teaching Stream
Courses taught in 2022/2023
WRR103: Writing Essays
WRR201: Theories of Rhetoric: A Brief History of Persuasion
WRR303: Digital Rhetoric
WRR414: Writing for Social Change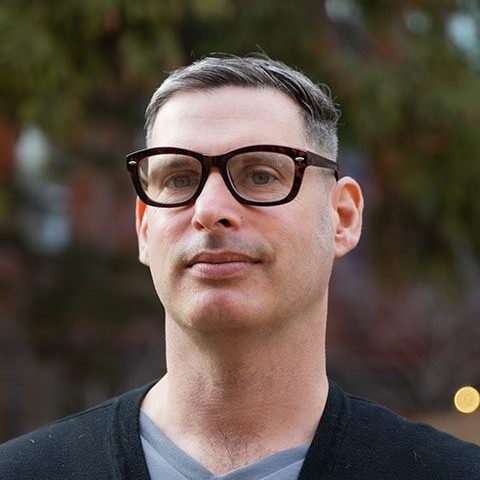 Daniel Adleman was born in Winnipeg, Manitoba. He began his university adventure with the intention of becoming a physicist. But, after an especially transformative first-year literature class at the University of Manitoba, he did an about-face and switched his major to English and his minor to philosophy. Upon completing his undergraduate degree, he moved to Japan, where he taught English, studied Japanese, and travelled as much as he could. He eventually relocated to Vancouver to study English language and literature at the University of British Columbia while working his way through school as a freelance journalist and writing instructor. Just before receiving his master's degree, he decided to enrol in the University of British Columbia's English PhD program. His dissertation explores new rhetorical approaches to increasingly immersive media environments in a rapidly changing world.
In 2017, Daniel became an assistant professor in the Writing & Rhetoric teaching stream at the University of Toronto's Innis College. At Innis, he teaches courses such as WRR201: A Brief History of Persuasion, WRR303: Digital Rhetoric, and WRR308: Rhetoric of Health and Medicine (a course which has never seemed so timely).
His recent academic articles have appeared in Cultural Studies, Cultural Politics, Communication +1, Canadian Review of American Studies, and English Studies in Canada. He has also contributed book chapters to The Routledge Companion to Humanism and Literature (Routledge, 2022), Utopia and Dystopia in the Age of Trump (Rowman & Littlefield, 2019), and Performing Utopias in the Contemporary Americas (Palgrave Macmillan, 2017). Daniel's new, co-authored book, Psychoanalysis and the New Rhetoric (Routledge, 2023), examines the intricate interconnections between the new rhetoric, psychology, and digital modernity.
A strong believer in pushing the bounds of academic inquiry, Daniel co-founded the Vancouver Institute for Social Research (VISR), an ongoing and free humanities school held in Vancouver's Or Gallery. Nowadays, Daniel regularly participates in events at U of T's Centre for Ethics and McLuhan Centre for Culture and Technology. He is also the founding faculty member of U of T's Student Journalists for Human Rights.
Have questions about W&R?
Need more info? Want to discuss if the Writing & Rhetoric Program is right for you? Looking for help choosing courses? Jannie Chien, Innis College academic program coordinator, can help!