Welcome to Writing & Rhetoric!
The Writing & Rhetoric Program (W&R) at Innis College, University of Toronto, will give you an invaluable education in critical thinking and persuasive writing. A minor in W&R provides a foundation – and a complement – to studying any discipline in the arts and sciences.
Why W&R is the program you need now
Read critically and analytically – Write clearly and persuasively
More than ever, in today's digital world, writing and rhetoric go hand in hand. Given how much we interact with media, being able to distinguish between credible and suspect sources of information is crucial. The arguments, stories, and information that draw our attention require careful analysis and critical assessment. At the same time, our ability to write clearly, concisely, and persuasively is increasingly important for both our work and personal lives.
Choose the W&R minor program or individual courses
Complement your specialist or major program with the W&R minor program, or select from  individual courses that explore writing and rhetoric from historical, theoretical, and practical perspectives. You will be able to examine writing and rhetoric in terms of the field's core ideas, history, relationship to other disciplines, applications, and uses across media platforms. You will also learn how to write well and in a variety of genres (academic, fiction, literary non-fiction, and reports), and for a variety of audiences (scholarly, popular, scientific, general, and business).
Small classes, dynamic learning opportunities
The W&R Program is taught through small-class instruction by award-winning faculty and instructors who take a mentorship approach to teaching. In our classes you'll have opportunities to contribute both orally and in writing in order to find and fine-tune your voice as you connect with a community of like-minded students from diverse disciplines.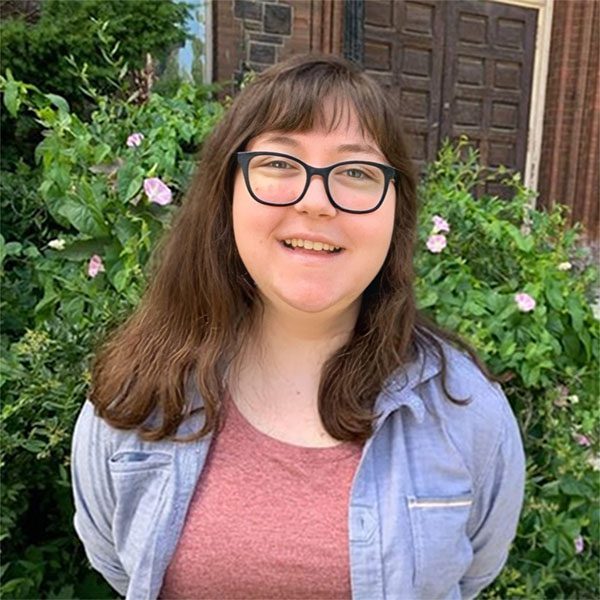 Fourth-year student
I have been interested in writing for as long as I can remember, and find rhetoric fascinating, now even more so than when I started these courses. The W&R program was always a joy, the professors are passionate in ways that make their classes unexpected in various ways.
Classes had me looking at aspects of writing and rhetoric I thought I had a grasp on in completely new ways. WRR414: Writing for Social Change has me looking at many aspects of my life in new ways, and that will always be a valuable perspective.
Riley is an English major with double minor in cinema studies and W&R.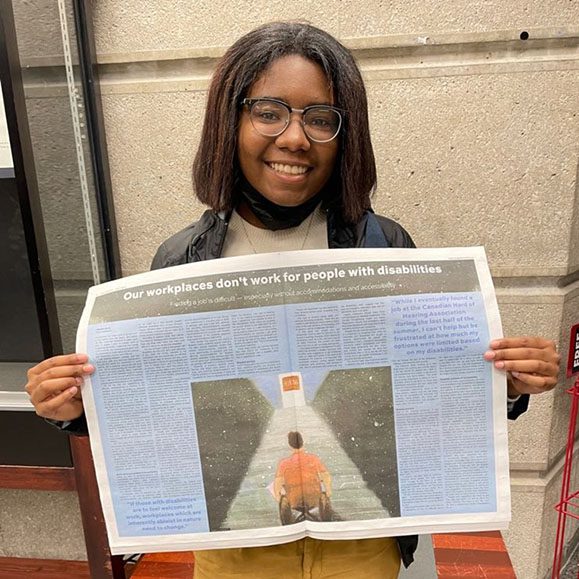 Third-year student
I chose W&R simply because I love writing. Writing is more than just a hobby or a love of words, it's the ability to communicate ideas in a message that can either change the world for the better or encourage someone else.
By learning the techniques of writing, as well as the elements of a good argument, I'm able to share my ideas effectively. I have learned valuable skills that led to me to become the online editor of The Innis Herald, a journalist for The Varsity, and the communication relations officer for a federal organization.
Catherine is a political science major with double minor in W&R and history.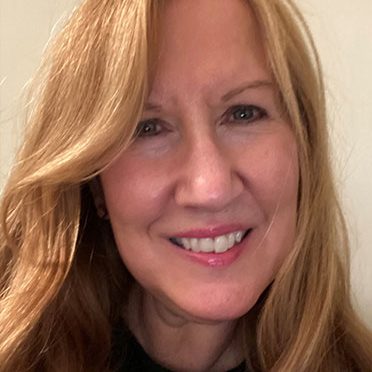 In my courses, the readings and my lectures reflect my interest in fine art, the decorative arts, rhetoric, style, and belles lettres. Most of my courses feature at least one research-based assignment.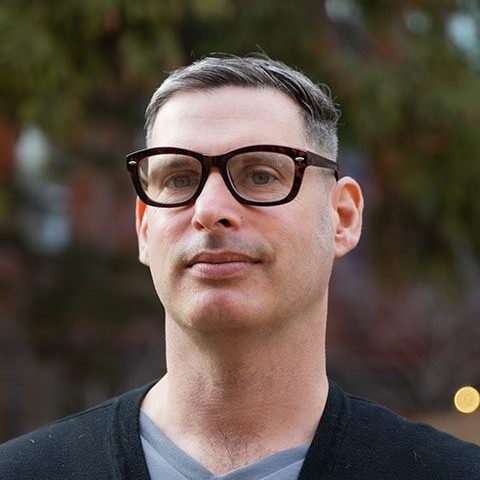 Most of the courses that I teach are focused on rhetorical theory and its applications to everyday life. But I also like to teach WRR103 (Writing Essays) because of its focus on the practice of writing in different practical and creative contexts.
Book Talk with Linda Schuyler
Join us on October 12 as we welcome back entrepreneur, producer, and alumna Linda Schuyler (BA '74 Innis, Hon LLD '16), CM, OOnt. Linda will discuss her memoir, The Mother of All Degrassi, with Innis Principal Charlie Keil.
Linda, the co-creator and executive producer of the long-running Degrassi franchise, reflects on the grit and determination necessary to make it as a woman entrepreneur in the bourgeoning independent Canadian television industry of the early 1980s.
The Mother of All Degrassi will be available for purchase on site courtesy of Queen Books. Linda will sign copies of her book following the event in the college lobby.
The Spectatorial, U of T's one and only student-run genre journal, proudly operates out of the Writing & Rhetoric Program at Innis College.