Useful resources for W&R students
As a student in the Writing & Rhetoric Program (W&R), you have access to a wide range of helpful resources and services – both at Innis College and through the Faculty of Arts & Science – to help you succeed in the classroom and beyond.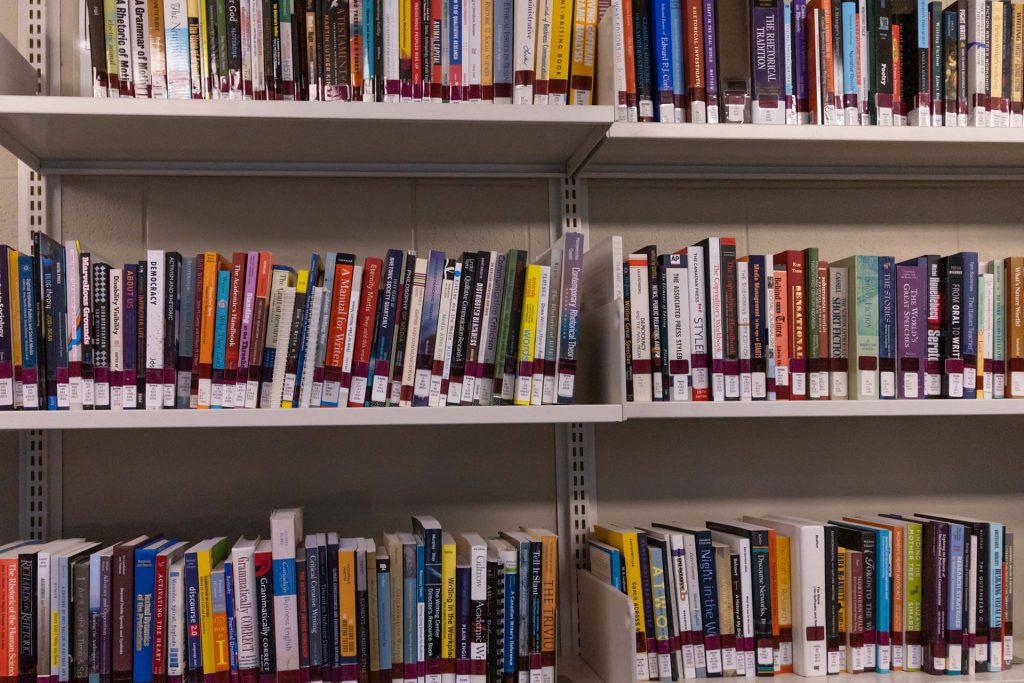 The Innis College Library
You'll find everything you need in the small but mighty Innis College Library, where librarian Kate Johnson is your first and best resource on getting started on all-things research, or in navigating both the Innis Library and the U of T library system. Check out these useful library links:
The Innis Writing Centre can help you to improve your writing and editing skills, with free one-to-one instruction from experienced and supportive instructors. Housed within Innis College, it's a valuable resource for help with writing assignments or graduate school applications. And you can access the Writing Centre for up to 12 appointments per term!
Need a jump-start to focus on writing for your assignment, screenplay, short story, blog, cover letter, or grant application? The Shut Up and Write series offers drop-in sessions for academic and creative writers within the U of T community to write without distractions in a communal setting. Sessions are held at the Innis College Library and the Gerstein Information Centre.
U of T has a wide range of resources and services to help you become a better writer. These are just a few:
Have questions about the W&R Program?
Do you have questions about the Writing & Rhetoric Program, its courses, requirements, or anything related? Jannie Chien, W&R program coordinator, can help!
Looking for academic support?
If you are an Innis College student, the  College learning strategist can help you identify your learning challenges and strengths, including instruction on note taking, retaining course content, setting manageable goals, and much more. If you are registered with another college, find a list of affiliated writing centres here.