Associate Professor, Teaching Stream
Writing & Rhetoric Program
Courses taught in 2022/2023:
WRR203: Foundations of Written Discourse (fall and winter sections)
WRR305: Word and Image
JWE206:  Writing English Essays
WRR308: Visual Rhetoric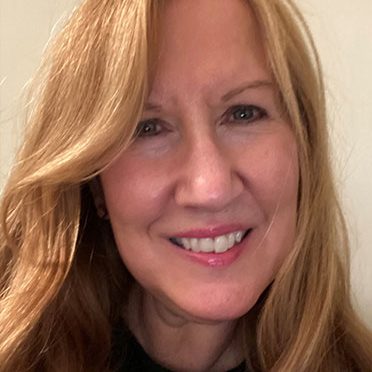 Cynthia Messenger is Associate Professor, Teaching Stream, and serves as director of the Innis College Writing Centre. Cynthia spearheaded the development of the Writing and Rhetoric minor, for which she was director from its launch in 2003 until 2016.
Cynthia has brought to the Writing Centre and the Writing and Rhetoric Program extensive experience as a writing instructor in a wide array of settings, including colleges, universities, and the professional workplace. Cynthia was awarded the Queen's Golden Jubilee Medal "For services in communications, writing and editorial support to the Crown through the Office of the Lieutenant Governor and as a leading educator at Innis College, University of Toronto."
Over the last two decades, Cynthia served in positions of increasing responsibility at the University of Toronto's Faculty Association (UTFA). From 2012 to 2015, she was UTFA's chief negotiator in two sets of mediated talks with the University administration that saw landmark policy changes for the teaching stream, including formal recognition for discipline-based scholarship, professorial title, and the new rank of full professor. Cynthia was UTFA's Vice-President, Grievances, for seven years before she was twice elected UTFA president (two terms, 2016-2020). As president, Cynthia led a years-long policy negotiation that resulted in improved appointment status for part-time faculty. She was one of the architects and founders of the University Pension Plan (UPP), launched on July 1, 2021. Cynthia was recognized for this achievement in Ontario's postsecondary sector with an OCUFA Service Award, along with UPP colleagues from the University of Guelph and Queen's University. Cynthia chaired the University of Toronto Pension Plan before it transitioned to the UPP in 2021. Cynthia served as UTFA's first representative on the UPP's Employee Sponsor Committee and as Chair of UTFA's inaugural Pension Committee, stepping down in 2022.
Cynthia has developed courses on a range of subjects for the W & R program, including rhetorical analysis, writing for the professional workplace, ekphrasis, visual rhetoric, and essay writing. Her curriculum development reflects her interest in rhetorical analysis, fine art, and the decorative arts.
Publications include refereed articles in journals such as Canadian Literature and Journal of Canadian Studies; essays and shorter entries in reference texts such as the Oxford Companion to Canadian Literature, Blackwell's Companion to Twentieth-Century Poetry, and the Encyclopedia of Literature in Canada; and numerous reviews in scholarly journals.
Have questions about W&R?
Need more info? Want to discuss if the Writing & Rhetoric Program is right for you? Looking for help choosing courses? Jannie Chien, Innis College academic program coordinator, can help!