Writing skills are essential in university. Also essential is knowing how to find and evaluate research. This class will help you understand the research process from start to finish. You will learn about designing research questions and objectives, collecting primary and secondary data, and analyzing and evaluating this data, so that you can produce a research report. The course is cumulative, so you will build your skills, and by the end of the term you will know how to write a literature review and research report. You will also learn how to share your knowledge in an engaging way.
Learn to critically analyze secondary research, and successfully conduct primary research.
Explore different research methods.
Learn how to evaluate your own research from the perspective of previously published information.
This is an introductory course open to all students interested in learning how to design and write research reports. One of the course assignments is to produce a video presentation on YouTube explaining your research. 
A personal note from your instructor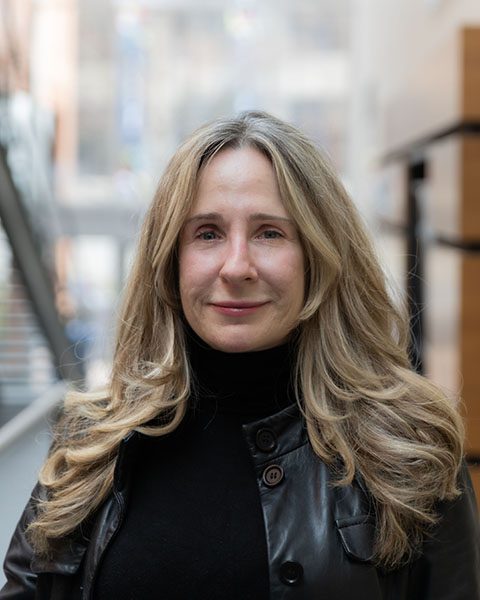 Viktoria Jovanovic-Krstic
WRR104 is my baby; I developed the course in 2006, and while writing reports has changed since then, the general premise is the same. I am fascinated by research and by the research process. As a procedural learner and thinker, I value step-by-step processes, so the course gives me an opportunity to teach and learn with you in a structured way. One of the best things about this course is that I get to learn alongside you: together we will discover how to fill gaps in existing research and how to evaluate our new and unique findings in relation to what has already been studied and learned.