Through food, medicine, and shelter, we are surrounded by plants, yet many discussions of climate change overlook the vital role that plants play in our landscapes and our psyches. This course uses rhetoric, the study of persuasion, to analyze the cultural, political, and scientific significance of plants. Through nonfiction writing and films that present a range of perspectives, we will examine questions such as "Do plants communicate and are they intelligent?" and "How can urban tree coverage be a marker for social inequality?" You will gain a new perspective on plants and our connections to them through reading, documentary film viewing, research, writing, and local field trips.
Experience plants and trees up close through local field trips.
Learn how plants enable us not only to survive but thrive.
Trace humans' changing understanding of and interactions with plants over time and place.
Analyze and write about plants from different perspectives — rhetorical, aesthetic, and political.
If you're interested in different ways to think, write, and talk about the environment, especially plants, then this course will speak to you. Whether you are a science student seeking a fresh view of plants or a humanities or social science student interested in paying closer attention to the natural world, you'll come away with a deeper understanding of and a renewed appreciation for plants. You will deepen your knowledge about plants and the environment, and develop your ability to communicate that knowledge through a research project of your own choosing.
A personal note from your instructor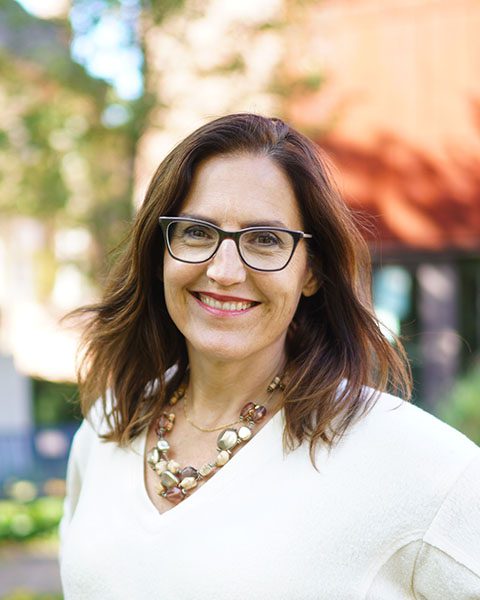 I've always been aware of different ways of seeing and interacting with plants: my mother's parents were farmers who grew plants to survive; my dad's family gardened for pleasure and beauty; and my daughter has worked as a tree planter to make a living. Like many of us, during lockdown I spent as much time as I could in green spaces, which made me wonder why we take such pleasure and comfort in plants, and how is it that we forget just how dependent we are on them? In this course, students will have a chance to consider and to deepen their own relationship to plants and green spaces.